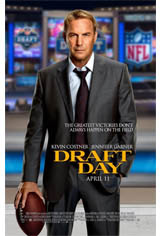 Drama | PG | 109 min.
On the day of the National Football League (NFL) Draft, general manager S...
As the premiere site of the XV Olympic Winter Games in Calgary, Canada Olympic Park ( COP ) is perhaps the most...
Step back in time. Enjoy a horse drawn wagon-ride, sail on the SS Moyie, experience the thrill of an antique mi...