Ages: All Ages Tim Leacock & Kit Johnson co-host the Open Mic every Wedn...
Event Listed by Ironwood Stage & Grill
$20 Per Person Unlimited Tapas with the pu...
beverage|

At Wild Horse Pub>Daily Features starting ...
Happy Hour, 4pm-6pm|

The Southern Alberta Jubilee Auditorium provides a place of celebration where community spirit and cultural enr...
With its 265,000 square feet - more than six football fields – that can be combined, divided, decorated, wired ...
Scheduled for May 24 (evening) and May 25 (daytime), at the Acadia Recreation Complex (240 90 Aveune SE), The C...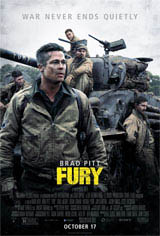 Drama | 14A | 135 min.
April, 1945. During the last months of WWII, a battle-hardened army serge...
Also New This Week
As the premiere site of the XV Olympic Winter Games in Calgary, Canada Olympic Park ( COP ) is perhaps the most...
Step back in time. Enjoy a horse drawn wagon-ride, sail on the SS Moyie, experience the thrill of an antique mi...