Acoustic Jam with Danny Nix @ The Blind Beggar.
Event Listed by The Blind Beggar
Ages: All Ages Tim Leacock & Kit Johnson co-host the Open Mic every Wedn...
Event Listed by Ironwood Stage & Grill
Happy Hour 3pm-6pm>$4 Highballs, 1oz., Hou...
Domestic Bottles, 341ml., & domestic Pints...
Wings|$5.50 Pints of Kokanee & Gold|$5.75 ...
At Wild Horse Pub>Daily Features starting ...
Hour, 4pm-6pm|

Service, Innovation & Community. At Calgary TELUS Convention Centre (CTCC) we credit our success to the value ...
Welcome to Atlas atmosphere! For a night out, join us in our dining loung...
Specials: Rum Night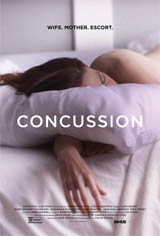 Documentary | 14-A | 96 min.
A poignant sexual examination of Abby, a forty something married wealthy,...
Also New This Week
Scheduled for May 24 (evening) and May 25 (daytime), at the Acadia Recreation Complex (240 90 Aveune SE), The C...
As the premiere site of the XV Olympic Winter Games in Calgary, Canada Olympic Park ( COP ) is perhaps the most...
We are looking for energetic, friendly and motivated ladies. Minimum 2 ye...
Job Listed by Stix Sports Bar
We're always looking for great people to join our team. If you think that...
Job Listed by STUDIO 82