Lady Antebellum With Special Guests Kip Moore and Kacey Musgraves LIVE! @...
Event Listed by Scotiabank Saddledome
$9 Steak Sandwich|$5.25 Captain Morgan Spi...
Smirnoff Flavoured Vodkas|$5.50 Rickards R...
$5 Two Egg Breakfast, 10am-2pm |$4.50 Bloo...
Buck-Off Saturdays>Buck-Off Saturdays whic...
all drinks until 7pm|$4.50 Jagers|$4.50 Po...
$4.50 Burt Reynolds|
Foundations of Meditation Classes @ Dharma Hub House, Calgary. These w...
Activity Listed by Dharma in Motion
The Southern Alberta Jubilee Auditorium provides a place of celebration where community spirit and cultural enr...
Service, Innovation & Community. At Calgary TELUS Convention Centre (CTCC) we credit our success to the value ...
Scheduled for May 24 (evening) and May 25 (daytime), at the Acadia Recreation Complex (240 90 Aveune SE), The C...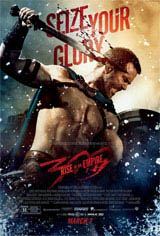 Action | 18A | 102 min.
Based on Frank Miller's latest graphic novel Xerxes and told in the breat...
As the premiere site of the XV Olympic Winter Games in Calgary, Canada Olympic Park ( COP ) is perhaps the most...
Step back in time. Enjoy a horse drawn wagon-ride, sail on the SS Moyie, experience the thrill of an antique mi...